Sanqirizhao National Emergency Industrial Park Starts
2020-04-16
On the morning of March 29, the Sanqi Project of Rizhao National Medical Device Emergency Industrial Park was started, with the participation of Li Yonghong, deputy secretary of the municipal party committee and mayor, Zhang Zhongjun, second-level inspector of the Provincial Department of Labor and Information Technology, Gao Yuebo, deputy mayor, and Huang Xiuqin, secretary general of the municipal government.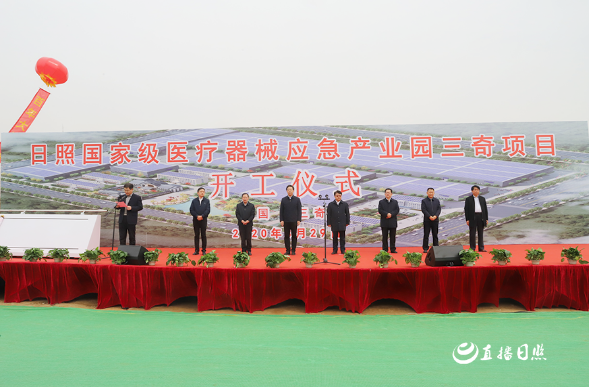 Rizhao National Emergency Industrial Park for Medical Devices is a major project determined by the provincial Party Committee and the provincial government this year. It is of great significance for improving the overall level of emergency industry and ensuring people's lives and property and national public safety. The commencement of the Sanqi project has started the construction of Rizhao National Emergency Industrial Park for Medical Devices, which is of symbolic significance.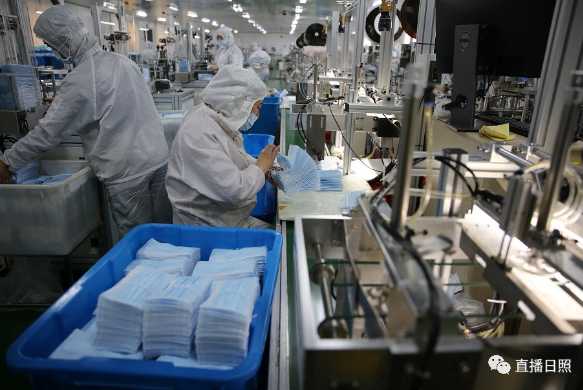 In recent years, Rizhao municipal party Committee and municipal government have firmly established new development concepts, vigorously supported the development of emergency medical equipment industry, and formed a medical protective equipment industry cluster led by sanqi medical and health products co., ltd. Since the outbreak of the new coronal pneumonia epidemic, Sanqi Company has played an important role in the production and support of epidemic prevention materials. It has completed the allocation of national and provincial epidemic prevention materials with high quality. It has demonstrated "Sanqi quality", "sunshine speed" and "Shandong responsibility". It has been fully affirmed by the joint prevention and control medical materials support team of the State Council in response to the new coronal pneumonia epidemic. Hubei Province's new coronal pneumonia epidemic prevention and control headquarters has also sent a special letter of thanks. Rizhao National Emergency Industrial Park for Medical Devices is a national emergency industry demonstration base and emergency materials reserve base, which is based on the existing industrial foundation and development orientation and led by Sanqi brand.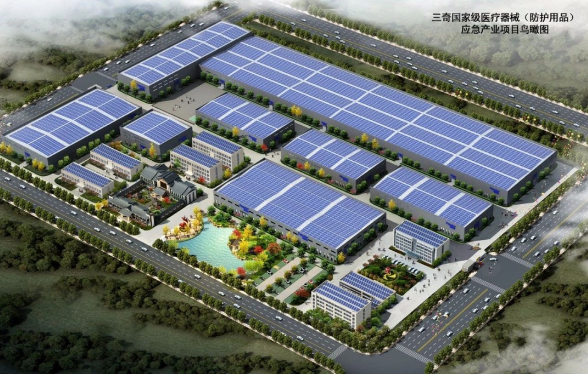 The park will highlight the characteristics of the emergency medical device industry, base itself on the industrial foundation, focus on advantageous brands, adhere to the guidance of high-standard planning, plan for development from a high starting point, accelerate the cultivation and formation of a group of large enterprise groups with strong driving capacity, high technical level, independent intellectual property rights and brand advantages, and international influence, gradually form an advantageous and characteristic industrial cluster based on personal protective equipment and focusing on the fields of pharmaceutical preparations and medical devices, and strive to build the largest domestic and internationally renowned emergency medical device (protective equipment) production base. The construction of this Sanqi project is of great significance to the promotion of the park's "double action and double guidance", the acceleration of industrial agglomeration, and the promotion of high-quality development in the park.